In the Classroom
Early Childhood
Known for its warm and nurturing environment, the MDS Early Childhood Department is a welcoming place for our youngest learners - toddlers through kindergartners - as they begin their educational journeys.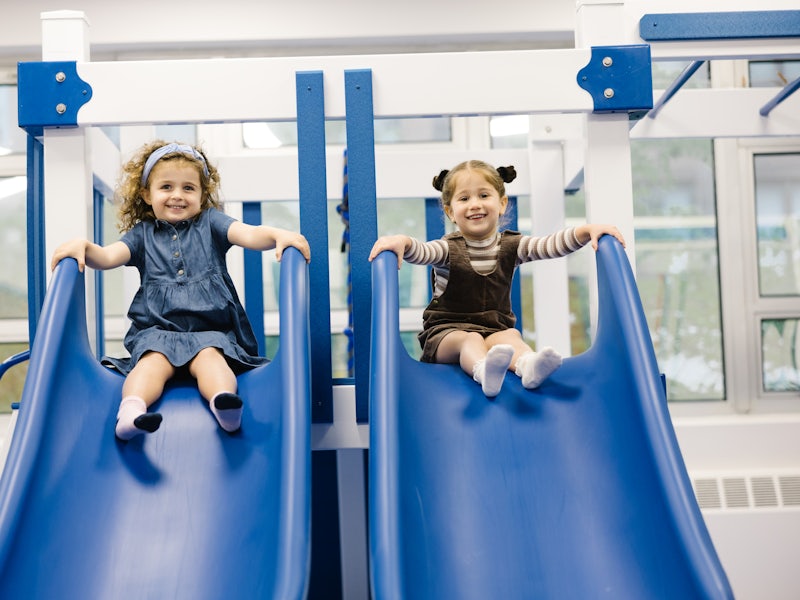 A hands on, multi-sensory approach to Early Childhood education
A walk through the second floor hallway offers a complete sensory experience: The sight of children bonding with teachers and making new friends, the sounds of singing voices, the smell of challah baking, and the sense of excitement that comes with learning new things.
Our program is based on a hands-on, multi-sensory approach that fosters confidence and respect. We nurture each child in a warm, loving atmosphere and encourage our students to maximize their potential to the fullest. We are proud of our children, our staff and our parent body and are excited for the journey we are embarking on together.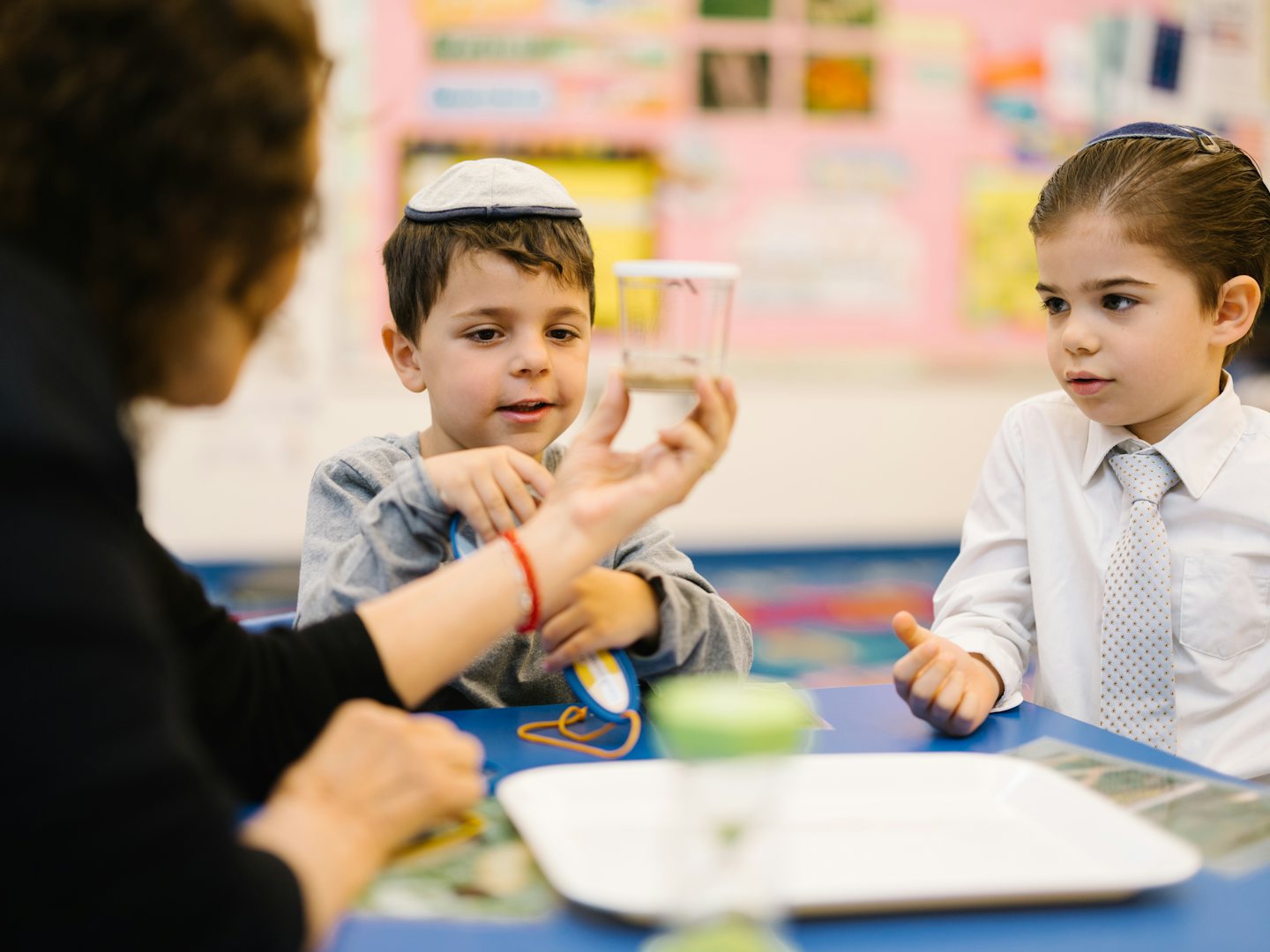 Building social-emotional skills through learning
Children leave our Early Childhood department ready and excited for the academic expectation for first grade, including reading and writing. They are exposed to a great deal of Hebrew language and develop a love for Torah, mitzvot, and Israel. Students gain an appreciation for art, music, literature, science, and technology while developing friendships with their classmates. Classroom communities are created under the watchful and expert eyes of licensed Early Childhood educators.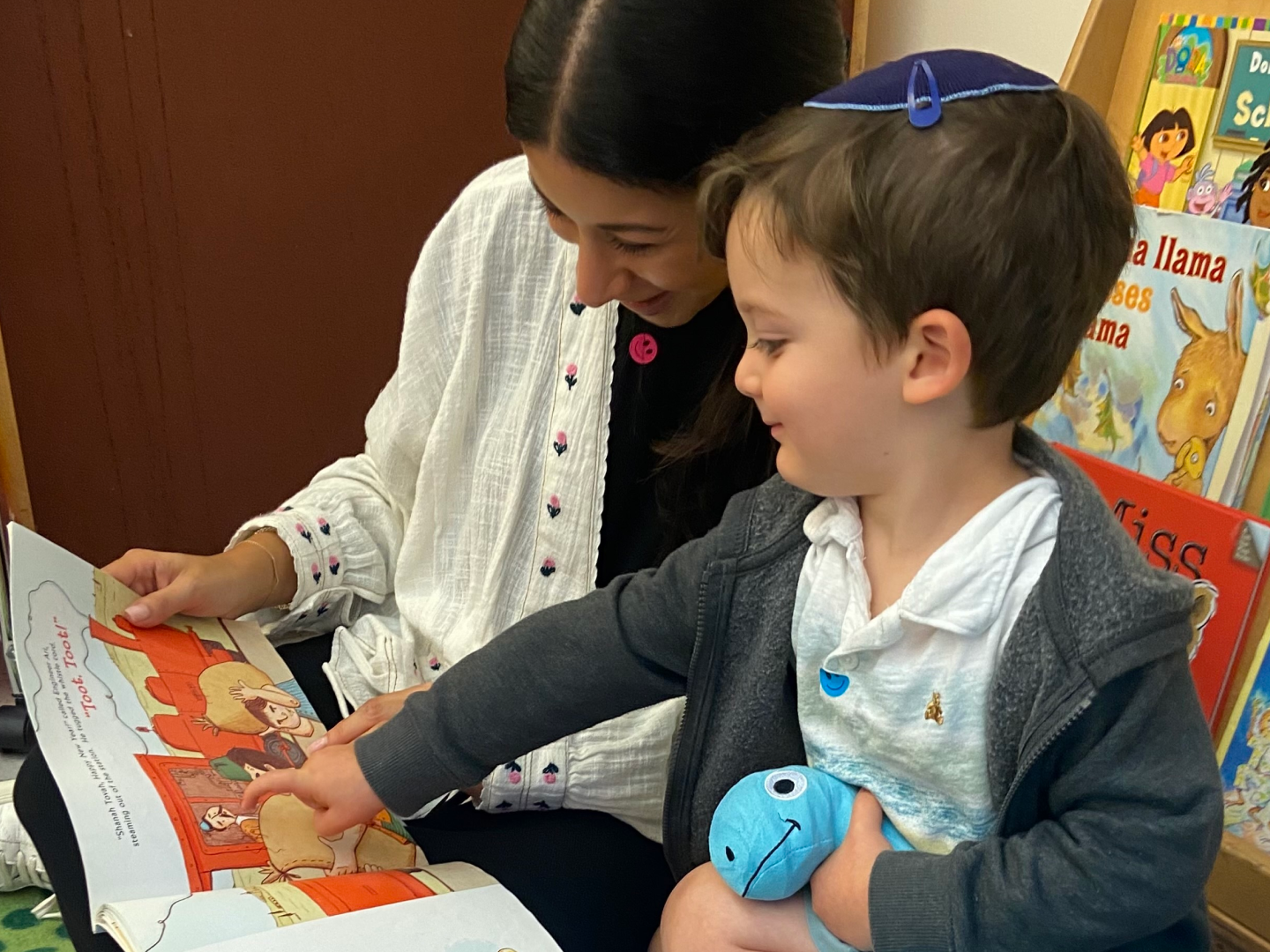 Experiential and individualized learning
Experiential educational programs include the Parshat Noach Petting Zoo, our own Thanksgiving Day Parade, raising and hatching of baby chicks, weekly and monthly onegs, DrumTales and celebrations of Jewish and national holidays throughout the year.
MDS is dedicated to supporting all types of learners. Classrooms are set up with neurodiverse learners in mind. We have SLP, OT and PT providers on premises and students benefit from access to learning specialists and enrichment teachers in our Learning Center.